Have you ever heard this saying? "You're more likely to be aware of the current if you're swimming against it."
I've been thinking about this concept within our classrooms. For some students, skills and understanding come easily. For others though, schooling–and all it encompasses–is a challenge. These students must feel like they're swimming against the current: every moment requiring effort, and sometimes, it may even be a struggle to stay afloat.
When you plan your lessons, do you take these students into account? What scaffolds are in place within your classroom? Do you provide your students with a life preserver of sorts, something to support them in what must feel like a never-ending struggle?
As this school year begins, consider… who are the students swimming against the current (and why)? Are there students with anxiety? Students with language delays? Students who struggle to access the words on the page? What will the life preservers look like for each of these students?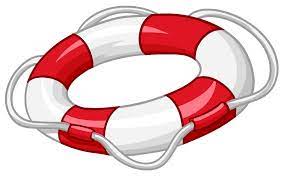 Remember, "Fair isn't everyone getting the same thing. Fair is everyone getting what they need in order to be successful." Rick Riordan
More food for thought… once those life preservers are in place, how can we help our students learn to use the current to their advantage?